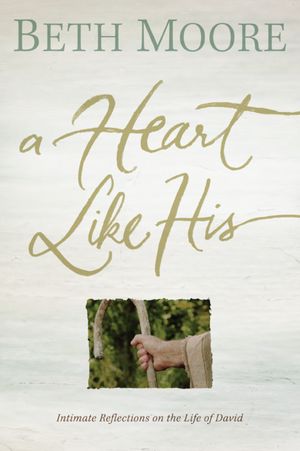 This book is a five star. I have not joined any bible study groups but if you have been reading this blog, you know that I have read a few Christianity themed books. Some are fiction that added God subtly, others preaches and uses fear like you will go to hell or be left behind if you don't believe. In this book
Beth Moore,
an American evangelist, teacher, author and founder of
Living Proof Ministries
have a writing style that makes it sound like she is talking, discussing and teaching you about the life of David through different bible scriptures and her personal experiences.
A friend at church once asked casually if I know David and I answered no because all I know about David is that he was the shepherd who sling shot Goliath and became the King of Israel. I don't have any in depth knowlege about him. So when I was contacted by Shelton Interactive if I would like to review this book, I agreed right after I read what the book is about.
Here Beth Moore will tell us about Eli, Samuel, Hannah, King Saul and Jonathan. She will discussed how a harp player shepherd will become the anointed one and be the second King of Israel. How he survived being persecuted by King Saul and his relationship with Jonathan. How he rose to be King and ruled over Israel. We will learn his family life. That even being the chosen one, David was still human and sinned against God repeatedly. She describes the ups and downs in Davids life until his last breath at the age of 70, a King who have ruled for 40 years and was succeeded by Solomon, his son with Bathsheba.
I would recommend this book to anybody, any age who would like to learn more about David. The last part of the book is a list of review questions great for bible study groups or anybody who would like to reflect on the Life of David.
I got this book free from B&H Publishing through Shelton Interactive in exchange for an honest review.