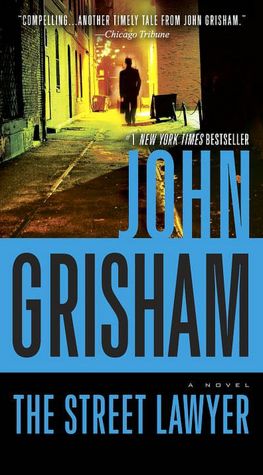 John Grisham
is another old time favorite. The Street Lawyer will give you all the lawyer drama we always expect from John Grisham plus it gives us a look into the lives of the homeless here in our nation.
Michael Brock along with a number of his colleagues were held hostage by "Mister" a recently evicted/homeless man. That fateful day changes Michael's life significantly. All of a sudden working in a large law firm with a partnership already at his grasp was not important. He sought out the reasons for Mister's actions. He visited soup kitchens, shelters and met the street people. He also met Mordecai Green a street lawyer for the homeless who needed another lawyer to work with him at his free legal clinic. Michael Brock eventually left his high rise office and his rich clients to serve/help poverty stricken clients in an office in a poor neighborhood.
I would recommend this book. Politically sensitive readers be aware that there is a sentence that goes "thanks to republicans" and another goes "because of republicans". Otherwise, it is a great story with the ability to make you think twice about our priorities.