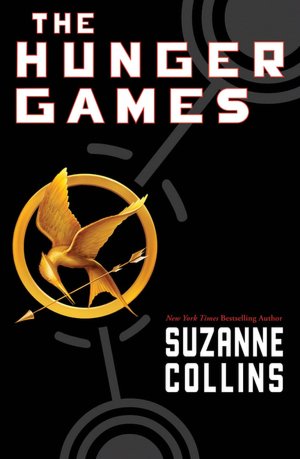 I admit to being caught in the hype surrounding this book. A friend lend me her paperback copy and I started this right when I was in the middle of another thought provoking book just because I saw the movie commercial.
Suzanne Collins
crafted a book you will not want to put down. The main characters are all young and once you get to know them and what they are about to do, you are hooked.
The hunger games is an annual event, a reality show where the 12 districts of a new nation "Panem" sends one boy and one girl ages 12 to 18 to the Capitol to literally kill until only 1 of them will survive. They will have to fend for themselves and survive harsh conditions while being hunted. Katniss volunteered to go when her sister's name was picked.
I would recommend this book. It made me teary, made me laugh and I got so engrossed with the characters and captivated with the game. The end opens the door for Catching Fire, the second book in the trilogy.