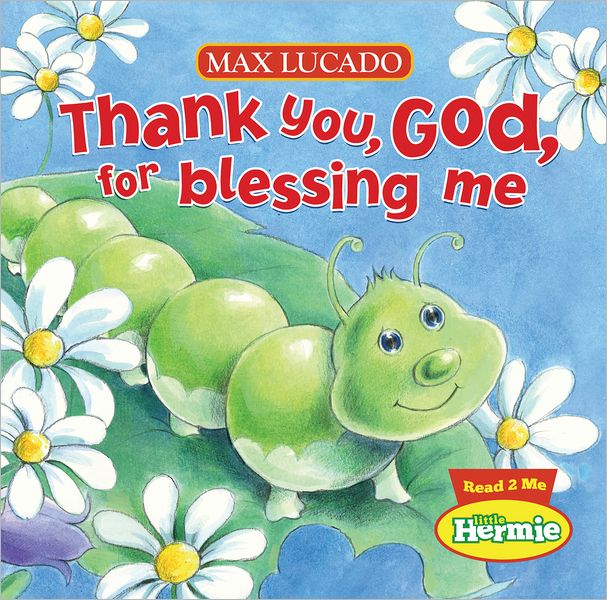 This book by
Max Lucado
is a great little children's book about thanking God for everything we have. We sometimes watched Hermie the cute little caterpillar and his friends on T.V. The kids 3 and 7 loves it.
I give this a 4 star because it is too short. Even the 3 year old wants more.
In this book, Hermie thank God for his friends, food and everyhing that God has given him.
I got this book free from Booksneeze in exchange for an honest review.