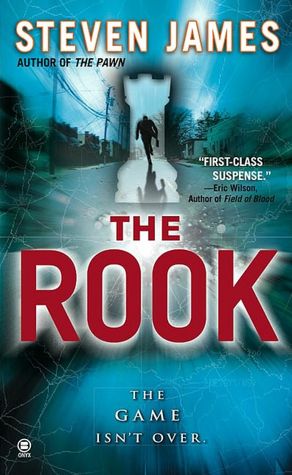 The Rook by
Steven James,
is another book you will want to add to your library if you are into suspence and thriller. This is the second book in the Patrick Bowers series. The first one is
The Pawn.
Both books will keep you on the edge and not want to stop reading till the end.
Patrick Bowers an environmental criminologist (geo-spatial profiler) is called in to help solve a series of fires that lead to a fire that happened in a secret naval research facility and a stolen technology. In the course of studying the case, Patrick and teenage step daughter witnessed a crazy homeless man commit suicide. The chain of events and clues will keep you on your toes. The relationship between Patrick and daughter Tessa and his colleague Agent Lien-Hua kept the book realistic and added humor and romance to the story line.